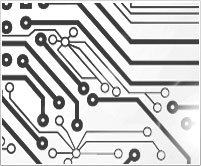 US-based, Printed Circuit Board (PCB) manufacturer.
Bartlett, IL is a village located outside of Chicago in Cook, DuPage and Kane counties, Illinois.
Valued supplier for all PCB requirements. PCB circuit board manufacturing delivered on time, every time.
Fine Circuits Inc. is a team of professionals located in the Chicago area with 65 years of accumulated experience in Printed Circuit Board (PCB) fabrication.
We offer a wide range of PCB manufacturing services. Frequently our clients call us,"Fab Smarts"
Read about Fine Circuits PCB manufacturing capabilities
---
An accredited PCB manufacturer:
An ISO 9001:2015 Registered Firm

DUNS: 796494081
CAGE Code: 55R13
NAICS Code: 334412
ITAR Registered: M27289
Learn more >>